The Missing Piece to Reaching Your Business Goals Starts with YOU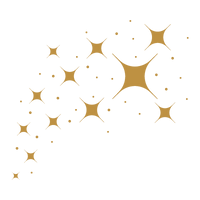 The Exponential Entrepreneur
The Personal Development Program for Established Female  Entrepreneurs 
Who Deeply Desire to Confidently Lead Their Businesses to Increased Impact and Financial Growth without Burnout.
Learn proven and powerful discovery tools backed by science and blended with ancient wisdom to finally stop overworking, undercharging, and hiding out. Gain leadership skills and create transformation that last a lifetime.
Applying does not obligate you to purchase or guarantee you a spot in the next open enrollment period.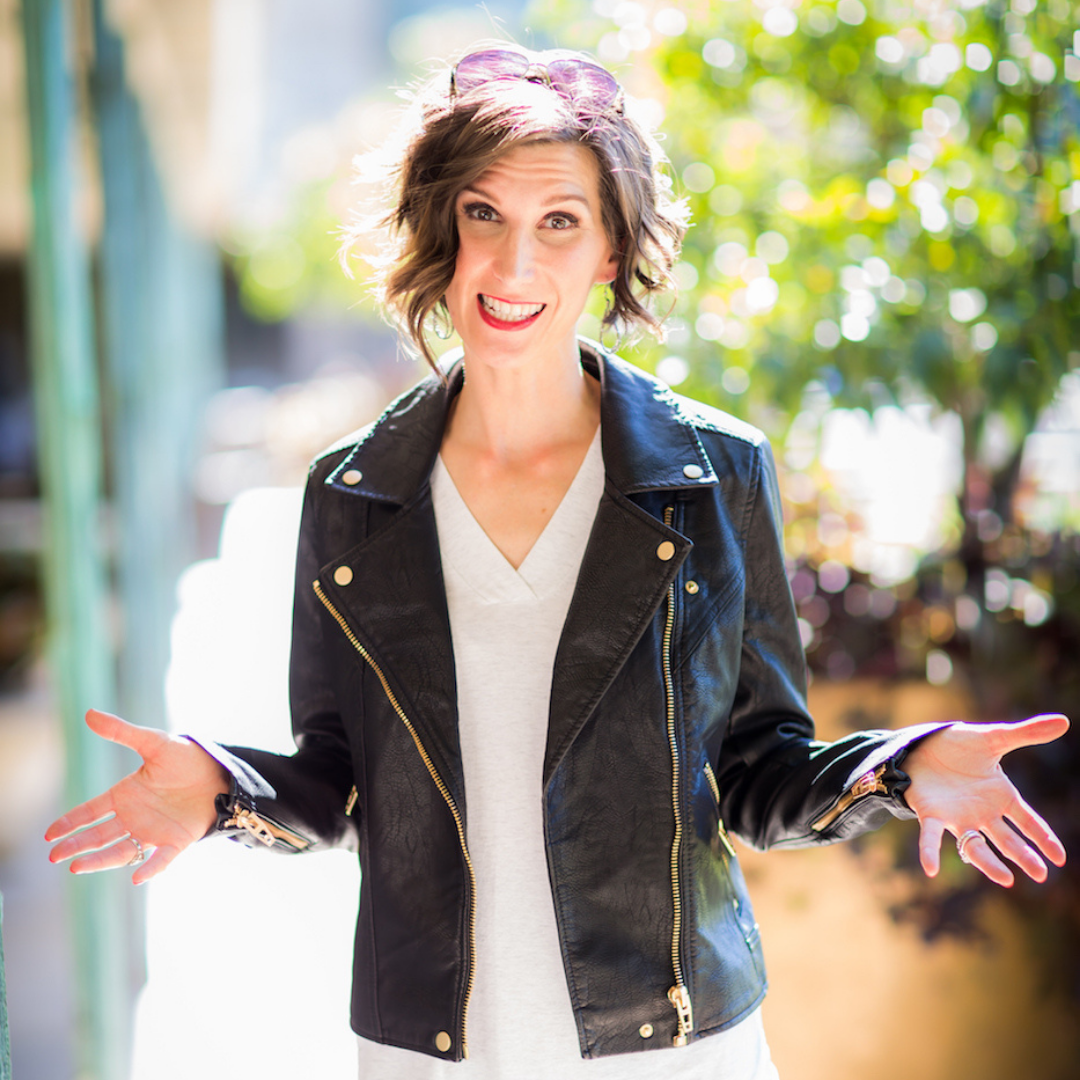 You feel like you're on the edge of your next business breakthrough, if only you could figure out what's in the way.
Does this sound painfully familiar?
You built this business for MORE FREEDOM and SECURITY, but now you're getting crushed under a to-do list and always feel like you're not doing enough. 
You'd like to be CHARGING MORE, but worry people won't be able to afford it and you're not even sure YOU HAVE THE CAPACITY to do more to justify the increase.​
You've done it mostly by yourself because asking for help is difficult and anytime you HIRE SOMEONE, it's out of dire straits and ends up not being the RIGHT FIT.
At this point in your business, it's not about doing more, it's about BEING MORE!
Imagine what would be possible if you could…

Prioritize what's most important to you and clear all the "shoulds" that eat up your valuable time without feeling guilty.

Feel peace in enjoying the freedom and work-life balance you started your business for originally.

Let go of scarcity and create a healthy relationship with money that makes you feel safe and secure.

Are able to catch yourself self-protecting and shift back into forward momentum without losing days, weeks, or even months.

Step into your role as leader of your business and build a trusted team, freeing you to do more of what you love.
Ready to Experience Exponential Growth
and Embody the Leader You're Meant to Be?
Apply for The Exponential Entrepreneur Below to Get Started
Applying does not obligate you to purchase or guarantee you a spot in the next open enrollment period.
"I have been more productive, feel like more opportunities are magnetically attracted to me, and more energized and on track."
I knew that I had self-sabotaging behaviors, but I wasn't completely aware of how they were manifesting and why I couldn't get past them on my own. I had no idea how much trying to be who I thought other people wanted me to be was stifling my energy and alignment in the world.
I felt so much better when I was actually being true to who I am and that made me excited to continue making choices that used to feel scary. I have been more productive, feel like more opportunities are magnetically attracted to me and showing up in my life, and more energized and "on track." I feel like I am really starting to KNOW who I am.
This process is the key to clearing out the confusion. The olive branch that gives you the opportunity to rescue yourself from your own sabotaging behaviors. It's not easy work to do, but the rewards for meeting your demons head-on is worth far more than you could ever pay for it.
"I was under-charging, over-working, over-delivering and was just at this place where I didn't even know if it was worth trying to grow my business because I didn't want more of this stress!"
I realized that my beliefs and fears around not being liked affected my pricing, hiring, delegating, and growth. After getting coaching, I increased the price on one of my signature programs and generated over $300,000 in revenue from that program in 2021 alone. I no longer work 60-80 hours a week and have a team.
If you have a goal and you know what to do - you've read all the books, listened to all the podcasts, taken all the courses - and yet you're still not doing the things you need to do, there's something there. This process will not only uncover what's stopping you, but will take you through a specific step-by-step process that makes a lot of sense to a logical person like me and essentially make it safe for you to take actions you've been resisting.
Here's the Skinny on the
The Exponential Entrepreneur
Coaching Program
The Exponential Entrepreneur is a 12-month transformational coaching program with live coaching support for established female entrepreneurs to focus on prioritizing your personal growth and developing leadership skills while building  your business for increased impact and financial growth and enjoying the process at the same time.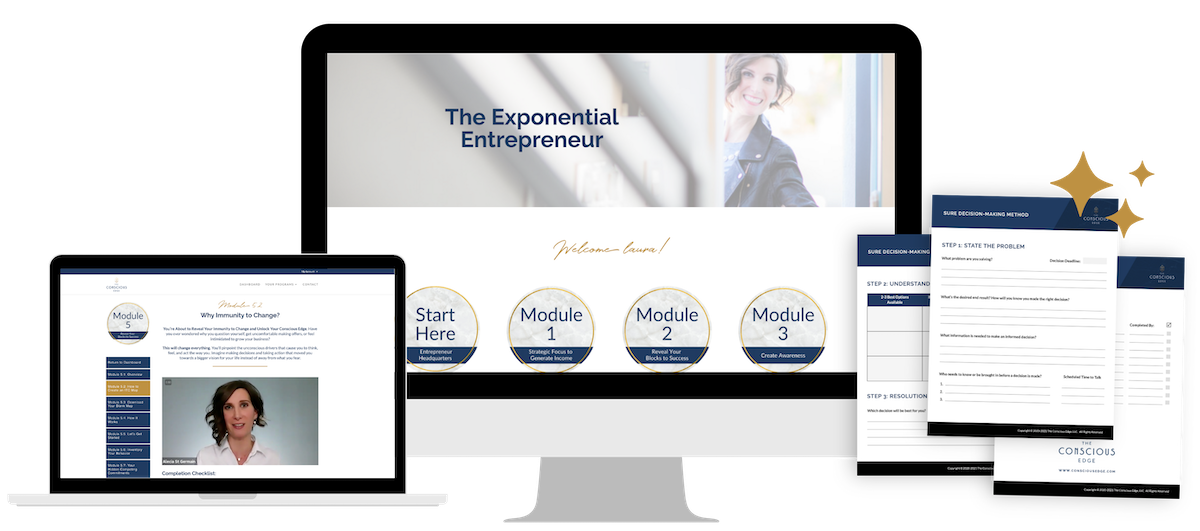 Using a highly researched, psychology-based methodology called Immunity to Change, you'll learn the underlying reasons you self-sabotage so you can create opportunities to move forward and live fully as an Exponential Entrepreneur.
Ancient wisdom rooted in Hebrew numerology reveals your soul's purpose encoded in your birth name, bringing additional clarity to help you transform challenges, lean into your greatest gifts, and activate flow and ease in your life.
Guess what—it's possible to build the business of your dreams without working 24/7 and putting yourself on the back burner. You don't have to be a workaholic and your business won't blow up if you take a day off. 
Moving from owning a job to leading your team is vital to the sustainability of your business, which is why you'll be gaining important leadership skills on your journey.
And the best part is the wisdom and tools you gain will be used for the rest of your life!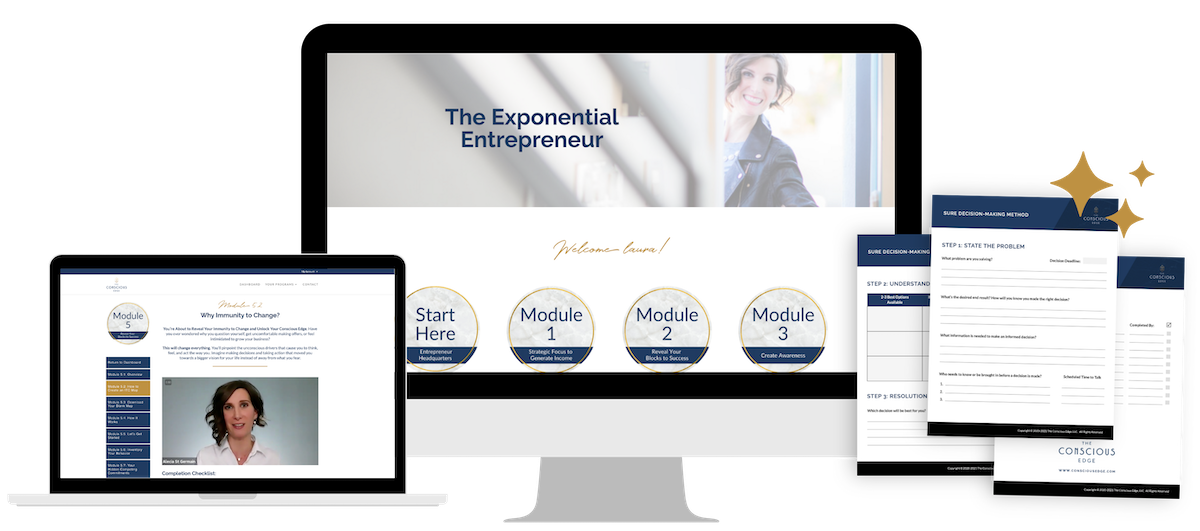 INSIDE YOU'LL GET INSTANT ACCESS TO…
11 on-demand modules filled with video lessons, exercises, and worksheets that guide you through your journey to create healthy boundaries, keep your priorities in place, and transform from on the brink of burn-out to lit up.
Personalized Milestone Reviews to get my eyes on your work directly to ensure you have the most transformative experience possible.
2 group coaching calls per month where you'll have a safe place to unpack what's coming up for you and get real-time coaching to keep you on target to reach your goals.
1 Coworking session per month to give you built-in space to "do the work" and follow-through on finishing the program.
1 Private Soul Purpose Reading with Alecia to decode your birth name and give you specific clarity and guidance regarding challenges you may be facing, talents you can tap into, and your destiny in this life.
Lifetime Access to Immunity to Change on-demand modules because the work doesn't end when your program finishes – you're acquiring the tools to continue to evolve for a lifetime.
Breakthrough Bonuses like The Amplifier Training Vault where you'll find mini trainings to help navigate the most common places people get tripped up and off track when life happens and special Guest Trainings are being added to help you sharpen your life and business strategy.
Want to know more about what's inside
The Exponential Entrepreneur?
Here's a peek...
Module 1 - Strategic Focus to Generate Income
Let's be honest, it's easy to go chasing white rabbits and end up down Alice's Wonderland of plentiful distractions to your bottom line.
In this module, you'll inventory strategies already at your fingertips and make decisions on how you generate leads, make offers, and follow up so you stay focused on building a thriving business.
Module 2 - Reveal Your Block to Success
In this module, you'll discover the connection between your actions, feelings, and thoughts and what keeps you from your next level.
You'll clearly see the misalignment between your most important goal and your unconscious need to self-protect laid out in front of you as you create your own unique Immunity to Change Map.
At this point, you'll also have your first Milestone Review where you'll submit your work for coaching to hone your map further.
Module 3 - Create Awareness
With your new consciousness, this module will lead you to take the time to observe all the places you self-protect and develop some ideas of when you are most at risk of being out of alignment with your intentions.
Being able to be objective about your "immune system" will allow you to make better choices that will support you in reaching your goals.
Module 4 - Put Your Own Oxygen Mask On First
In this module, as uncomfortable as it may be, we are FOCUSING ON YOU FIRST!
Taking care of your basic human needs is not a luxury. It's necessary to become an Exponential Entrepreneur.
You'll take an honest look at how you care for yourself and work to make improvements in the most impactful areas even if it feels like there isn't enough time.
Module 5 - Vision and Creating Possibilities
Fear of recreating the past stops people from living the life of their dreams.
But, what if it was just as likely that things could work out even better than you imagined?
In this module, you'll generate the possibility of a future free of your self-protecting beliefs that stand in your way, creating a burning desire to stay committed to your transformation.
Module 6 - Getting Intimate with Your Goals
There's a high "Good Girl" vibe in many High Achievers, which can make setting goals a challenge. The part of you that wants to be good, might be a bit overly ambitious and set after goals that aren't in alignment with what your heart actually holds most important.
As much as you might not want to admit it, you care what other people think…(I know that just made you gag a bit!) If you didn't, holding boundaries would be easy.   It's time to start listening to what you ACTUALLY want and unapologetically set goals for you and not what you think others expect.
In this module, you'll connect your goals to your real life and create important milestones that make sense for where you're at right now.
Module 7 - Acknowledge and Release the Past
Many self-protective beliefs come from early in your life. Even as a child you had the ability to process your experiences and create your own unique interpretations about how the world works.
This module gives you an opportunity to explore the origins of your immune system and allow yourself space to release shame and guilt, forgive yourself and others, and even create new interpretations that align with today's goals.
Module 8 - Move into Intentional Action
This is where transformation takes physical form as you make conscious choices to act differently to unravel your old patterns of thinking.
You'll see new possibilities open the way to achieve goals with ease and speed like never before.
This module will support you in finally taking action on the things you know you should be doing in a way that feels safe and doable.
You'll also have another Milestone Review where you'll have an opportunity to submit your work for coaching.
Module 9 - Building Your Support System
It's easy to feel like all you do is give and give and give, leading to burn out.
Receiving support may be uncomfortable because of the obligation you may feel to give even more of yourself.
This all changes here. Powerhouse Entrepreneurs don't do it alone. You'll learn how to pour into people without depletion and to receive while reducing guilt.
Module 10 - Establish Strategies for Alignment
If you've ever tried to change before, you know it's easy to slide back. In fact, in this process you might even discover the dragons you thought you handled are rearing their heads.
This is not about living in fear that all the work you've done will go away.
In this module you'll create specific strategies, unique to you, giving you confidence that you can sustain lasting change and develop the skills to shift your perspective when faced with challenging circumstances.
Module 11 - Creating the Next Evolution
This is an opportunity to take a moment and celebrate how far you've come in your journey to transform into a Powerhouse Entrepreneur and to look at where you get to go next.
You are an ever-evolving being and there's always a next level. You will have done more than do the work, you'll have learned a process that you can use over and over again beyond your time in the program.
In this module, you'll decide to go back and begin a new level of transformation or continue to keep working on your current focus.
BONUS: The Amplifier Training Vault
The growing resource and training vault consists of mini trainings to help navigate the most common places people get tripped up and off track when life happens, such as:
Finding Time Even When You Have None so you can make sure you always have time for what's most important to you and have the energy to enjoy it.
The Strong Story Framework where you'll reframe circumstances to see the gifts and learning that will become invaluable lessons on your journey to becoming a Powerhouse Entrepreneur.
SURE Decision Making Method to ensure you're always making decisions that move you towards your goals and free yourself from the risk of recreating the past.
The Art of Giving and Receiving Feedback so you can nurture your most important relationships and continue to grow even when the feedback is hard to hear.
Special Guest Amplifier Trainings to help you sharpen your life and business strategy.
Want a Safe, Nurturing, and Supportive Space
to Focus on Your Personal Growth while You Build Your Business?
Enroll in The Exponential Entrepreneur Below to Get Started
Applying does not obligate you to purchase or guarantee you a spot in the next open enrollment period.
I'm Alecia
and I'm so glad you're here!
That calling that's been placed on your heart is real friend and there's so much more  to it than you've yet to even realize too.  
You may have massive doubts, but from someone who's trained over 10,000 people in entrepreneurship, please know that's totally normal.
It's a matter of survival.  As you play with bigger dreams and goals,  your unconscious mind activates the drive to self-protect.
It's what creates your fears and drives behaviors like over-working, under-charging, conflict-avoidance, and people-pleasing leading to burn-out.  Your purpose is too important for you to get derailed like that.
The thing is, everything that got you this far - being hardworking, ambitious, self-sufficient, and accommodating - is only a part of what comes next.
There's another level for you that will unlock true freedom, fulfillment, and security. 
As a Certified Immunity-to-Change Coach and Soul Purpose Oracle, I help entrepreneurs like you, reveal and transform the illusions that cause you to self-protect so you can fully embrace your soul's calling and create massive impact and abundance.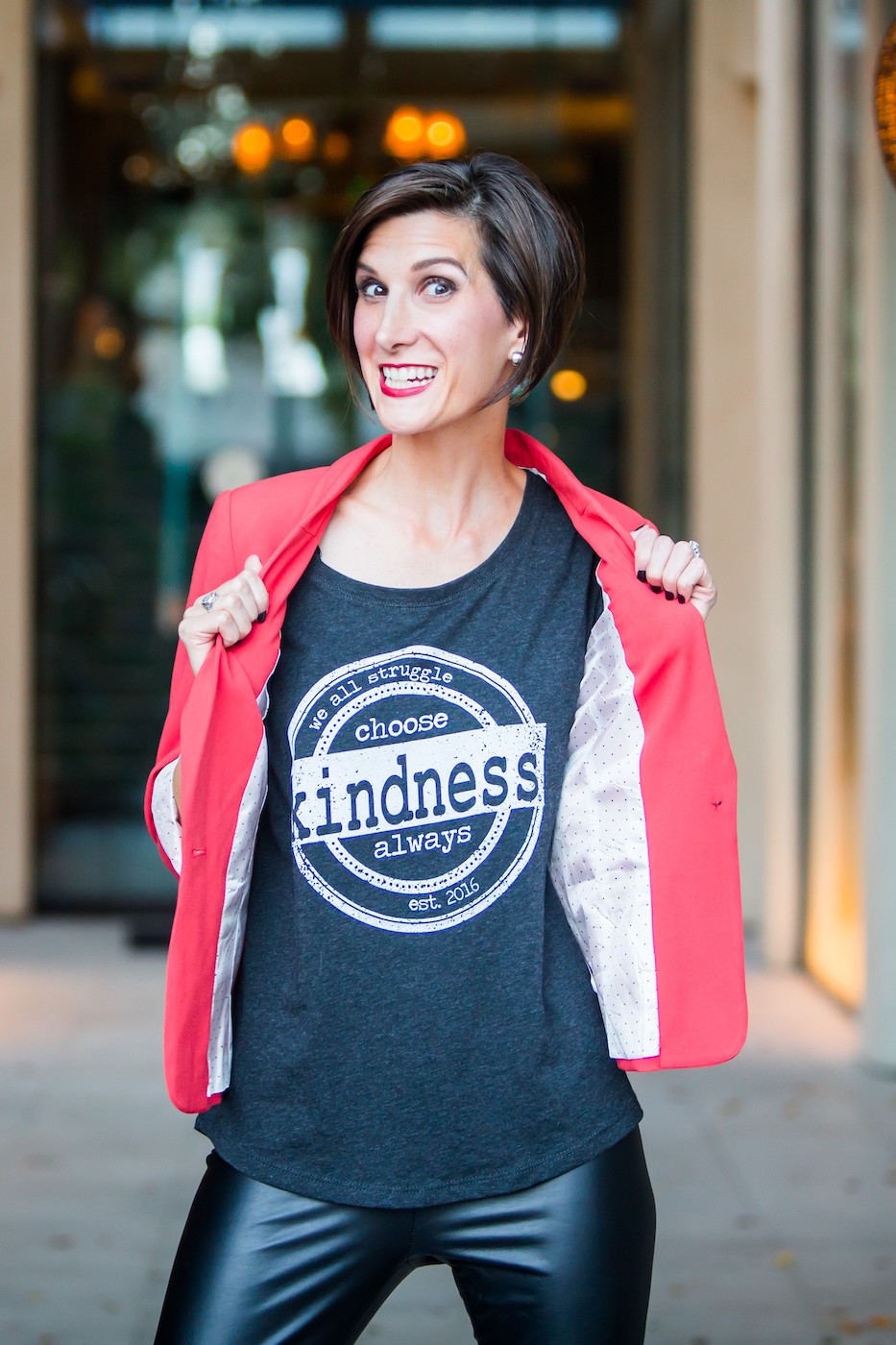 Why is this different from other programs?
It really bothers me to see people spend so much time and money learning solid strategies and tactics, but only a small portion of those people ever make it as full-time entrepreneurs long-term. I would see them hop from course to course trying to find this mythical missing link and all along it was hidden right inside them. 
By blending modern psychology-based coaching with ancient wisdom, we work simultaneously at the spiritual and physical levels to illuminate the illusions you have created about the way the your world works. 
Here's the thing: The brain is incredibly clever at ensuring survival. It creates an immune system that is designed to keep you safe. The problem is that these immune systems were created when you were young based on your experiences then. As your life circumstances and goals grow, the unconscious continues to operate in the background as though you're still that little girl.
That's why strategy, willpower, and accountability without the inner work are ineffective. If it feels like you're stuck, having to keep starting over, or get pulled off course–it's a tell-tale sign you have an immunity to change. Much like an auto-immune response where the body turns on itself…the brain will do the same thing.
For example, my client Shannon, grew up being told she was smart and she could do anything she wanted. But, being the daughter of a single mom of three, she had to figure it out herself. Shannon grew a successful web design business, but eventually faced burn-out because she was still trying to do everything herself. The very thing that supported her became the thing that hindered her.
As part of the The Exponential Entrepreneur, you'll get to the root and expose your unique immune system and learn how to upgrade so that your immune system gets into alignment with your soul-led goals and desires.
Ready to Experience Exponential Growth
and Embody the Leader You're Meant to Be?
Apply for The Exponential Entrepreneur Below to Get Started
Applying does not obligate you to purchase or guarantee you a spot in the next open enrollment period.
"I was really getting stuck in my head and overthinking things. I have a lot of really good ideas, but I was having trouble executing. There was a voice that said, "Who do you think you are?" "
I realized I'm not alone. A lot of people have the same belief. I'm learning that it is safe for me to use my voice, I am enough, and I can do great things. I've raised my rates and work with clients who appreciate the value I bring and the skill I have. It's about owning that and knowing when I say no to a non-ideal client, it opens space for an ideal one. I'm letting go of perfectionism, fear of being judged, and giving myself grace as a mom.
This program creates a supportive, welcoming, nurturing, safe space where we can talk about the beliefs that hold us back, break through the fears, and find out some of the origin stories. You'll understand why you feel resistance and how to make the big scary things feel safe.
"For many years, I was depleted. I love what I do professionally, growing multiple businesses, helping people and being a mom of two young kids and I really needed to have space to focus on myself."
Through the coaching process, I realized I wasn't speaking my truth and I got clear on why that might be and where that came from. It was an amazing breakthrough to really own my truth, speak up for what I believe in, to whomever, about anything, in the way that works for me.
I have improved my leadership skills as we've grown a team, speaking up for what's working and not working and taking ownership for what's happening. I realized I was underselling myself and the value I bring. Owning my power has led us to look at pricing for things in our business and we've increased them significantly as a result.
This is a safe place to work on yourself. Not because there's anything wrong with you, but to have a space to explore and break through these limiting beliefs with the support of other people and an incredible coach so you can be an even better version of yourself.
Want a Safe, Nurturing, and Supportive Space
to Focus on Your Personal Growth while You Build Your Business?
Apply for The Exponential Entrepreneur Below to Get Started
Applying does not obligate you to purchase or guarantee you a spot in the next open enrollment period.
Frequently Asked Questions
Q: How much time should I plan to commit to my transformation?
A: Ideally you'll complete one module every few weeks. Each module contains exercises that typically take around an hour or so to complete depending on how deep you choose to dive. You decide your comfort level, but the more honest you are with yourself, the more transformation you'll experience.
More than just doing the exercises though, what you learn is designed to be integrated into your life, so you'll be working on your life and business right alongside the program.
Q: Why does it take 12 months? I want fast results.
A: You absolutely can move through your transformation as fast as you want. Typically it takes 4-6 months to move through the process of creating lasting change. You are working to unravel a lifetime of conditioning.
Depending on how quickly you move, 12 months gives you the opportunity to learn the process and then repeat it at least one more time all while having access to coaching support. You'll be learning tools you can use for a lifetime.
Q: What should I have in place before applying?
 A:  This program is best for people who have experience in or knowledge of acquiring leads and know how to serve their clients, even if you aren't where you want to be yet. 
If you've attempted strategies and tactics that haven't been as fruitful as you hoped or have collected a lot of courses, that's ok.  That's why you're here. 
We'll get to the bottom of why you aren't where you want to be in your business, even though you know what you should be doing.
Q: Who should not apply?
 A: This program isn't for you if you:
have recently just started your business.
have no knowledge of strategy for acquiring your leads.
don't know how you'll serve clients.
aren't open to being coached or new possibilities.
Q: How much individual support will I get?
A: Even though this is a group program, there are Milestone Reviews where you'll submit your work to receive individual coaching and feedback via pre-recorded video.
You'll have 2 group coaching calls where you can submit your questions for hot seating each month and 1 coworking session where you can ask any questions as you are working through any of the modules.
Plus, if you have questions between calls, you'll have a private Facebook community. Basically, you'll be getting the benefits of private and group coaching in one.
Q: When do the live coaching calls and coworking sessions take place?
A: The Live Coaching Calls take place the 1st and 3rd Wednesdays of each month at 1:00pm ET. These calls are recorded and placed in The Conscious Edge Inner Circle Members area if you are unable to attend live. You can still submit questions even if you do not attend.
The coworking sessions take place the 2nd Wednesday of each month at 1:00pm ET. These sessions are not recorded and are meant to create space and accountability to do the work.
Q: I've done other personal development work before, why is this different?
A: Inner work is never done. You are always transforming. Different from many other programs where your work is done mainly in the container of the program, in Powerhouse Entrepreneur, you are doing the work alongside your real life.
Using the worksheets, you'll have a tangible record of your transformation that you can refer back to for years to come anytime you need a reminder.
Most importantly you're learning a methodology you can use to coach yourself through achieving any goal for the rest of your life.
Q: What's your refund policy and guarantee?
A: Once you purchase, you'll be given access to original works of The Conscious Edge and licensed methodologies to use for your personal and business use. As the coach, I can not control your availability, motivation, external forces, financial situation, or level of engagement in the program. As such, we are not able to offer a refund once you have purchased the program in order to protect the integrity of the information.
The content of the program is subjective in nature, although I personally and many of my clients have benefited greatly from implementing the work, I can not guarantee any specific results, including financial gain.
Please conduct any and all necessary research to determine if this program is right for you prior to purchasing. Once the purchase is made, you will not be eligible to receive a refund.
Ready to Experience Exponential Growth
and Embody the Leader You're Meant to Be?
Apply for The Exponential Entrepreneur Below to Get Started
Applying does not obligate you to purchase or guarantee you a spot in the next open enrollment period.