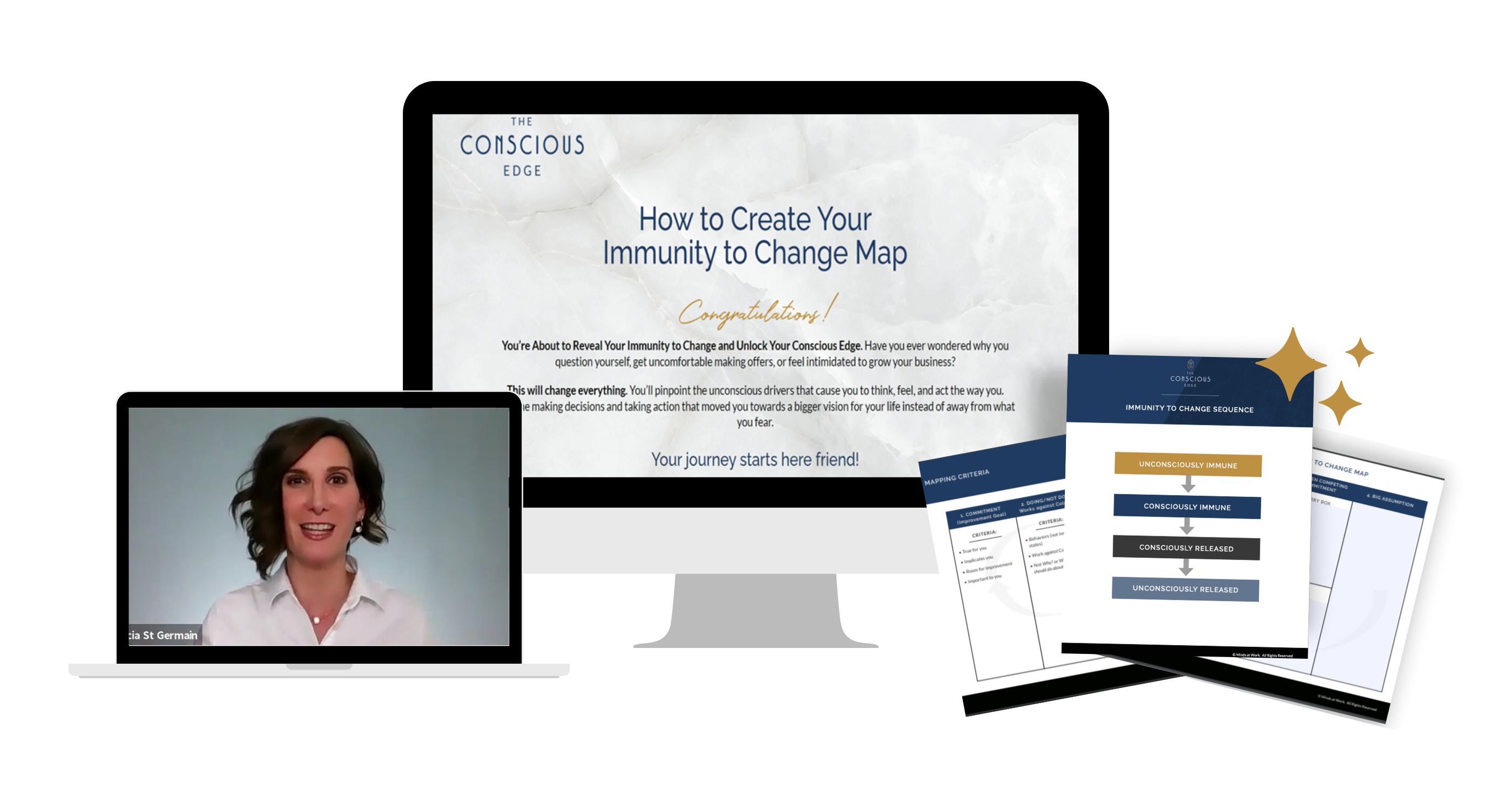 Reach Any Goal Faster
With The Immunity to Change
Mapping Workshop
In this free on-demand workshop you will learn the 5-step process to map out your mindset and discover where you self-sabotage so that you'll have the power to make better choices that align you with your goals.
Enter your name and best email to access your FREE on-demand Immunity to Change Mapping Workshop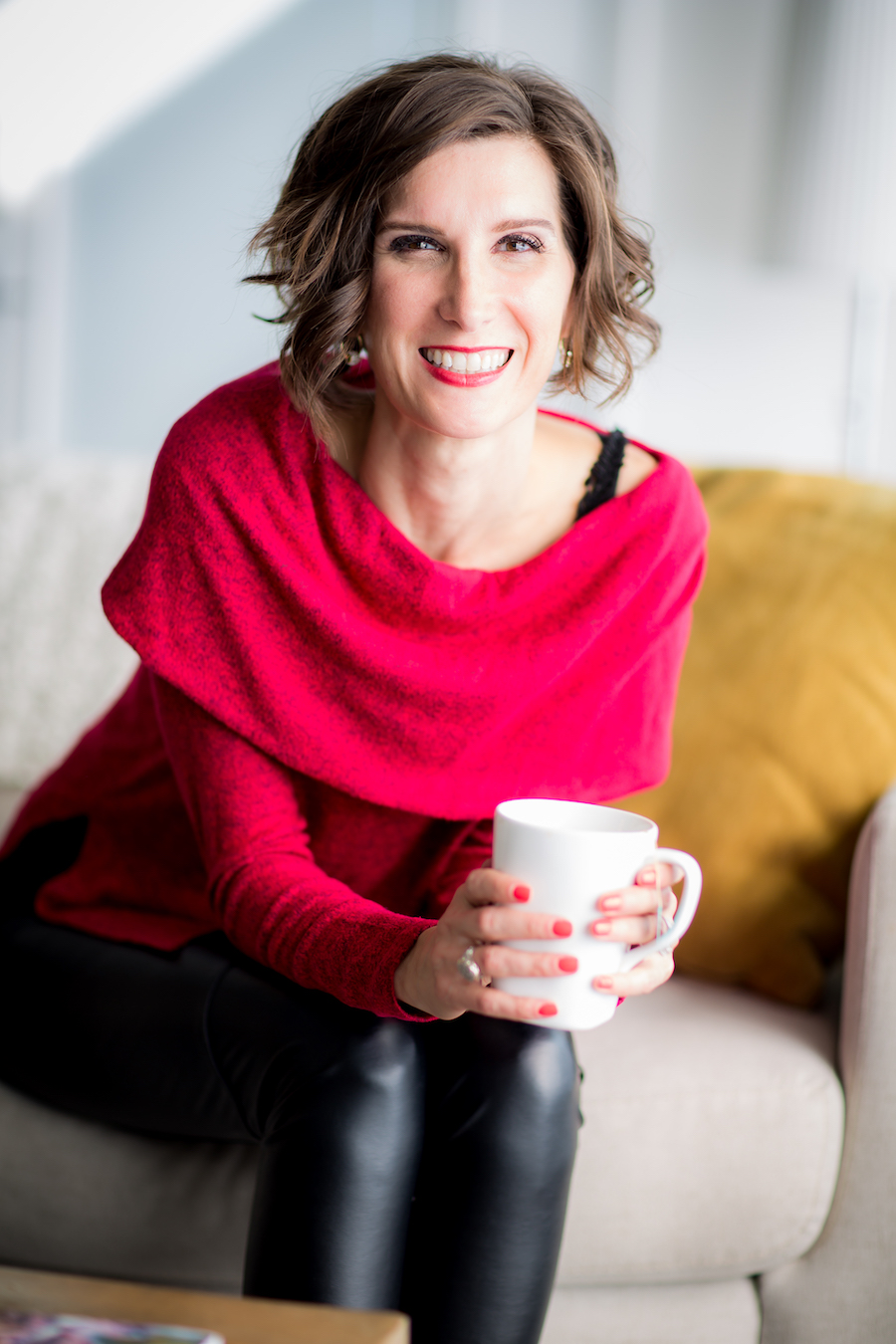 You're drowning in busy-ness, procrastination, and undervaluing yourself. With each new strategy or tactic you hope this time will be different, but end up in the same place. 
You're so stressed, it makes you question if having a business is even worth it because you're not experiencing the level of freedom this business was supposed to give you. 
You know what you should be doing, but can't seem to make it all connect. Something always seems more important.
Opening space to give yourself grace and begin to let go of feelings of fear, shame, guilt, and comparison.
Being aware of when you are self-sabotaging and get the insight needed to make different choices that move you towards your vision.
Having an incredible tool you can keep using anytime you hit a plateau and get stuck, for the rest of your life!
Here's the Truth…
The brain is incredibly clever at ensuring survival. It creates an immune system that is designed to keep you safe. The problem is that these immune systems were created when you were young based on your experiences then. As your life circumstances and goals grow, the unconscious continues to operate in the background as though you're still that little girl.
That's why strategy, willpower, and accountability without the inner work are ineffective. If it feels like you're stuck, having to keep starting over, or get pulled off course–it's a tell-tale sign you have an immunity to change. Much like an auto-immune response where the body turns on itself…the brain will do the same thing.
Discover the Mindset Shifts to Unlock Your Freedom
Enter your name and best email to access your FREE on-demand Immunity to Change Mapping Workshop
Hi, I'm Alecia
and I'm so glad you're here!
From someone who's trained over 10,000 people in entrepreneurship, please know there's nothing wrong with you.
It really bothers me to see people spend so much time and money learning solid strategies and tactics, but only a small portion of those people ever make it as full-time entrepreneurs.
I would see them hop from course to course trying to find this mythical missing link and all along it was hidden right inside them.
It wasn't until I discovered the Immunity to Change process that I could clearly see a way to help.
It's a matter of survival. Your unconscious mind sees your big dreams and goals as a threat to your existence.
You haven't missed the mark because you're too busy, not smart, not good enough…(insert your own inner critic!)
It's telling you all those things so you'll stay small and hidden for your own protection.
Having solid strategies for your business is only a small part of the formula. Overcoming the limitations of your mind is the rest.
As a Certified Immunity to Change Coach, I help entrepreneurs, like you reveal and transform the hidden and REAL reasons there's never enough time, you think you're not ready, and you feel tapped out.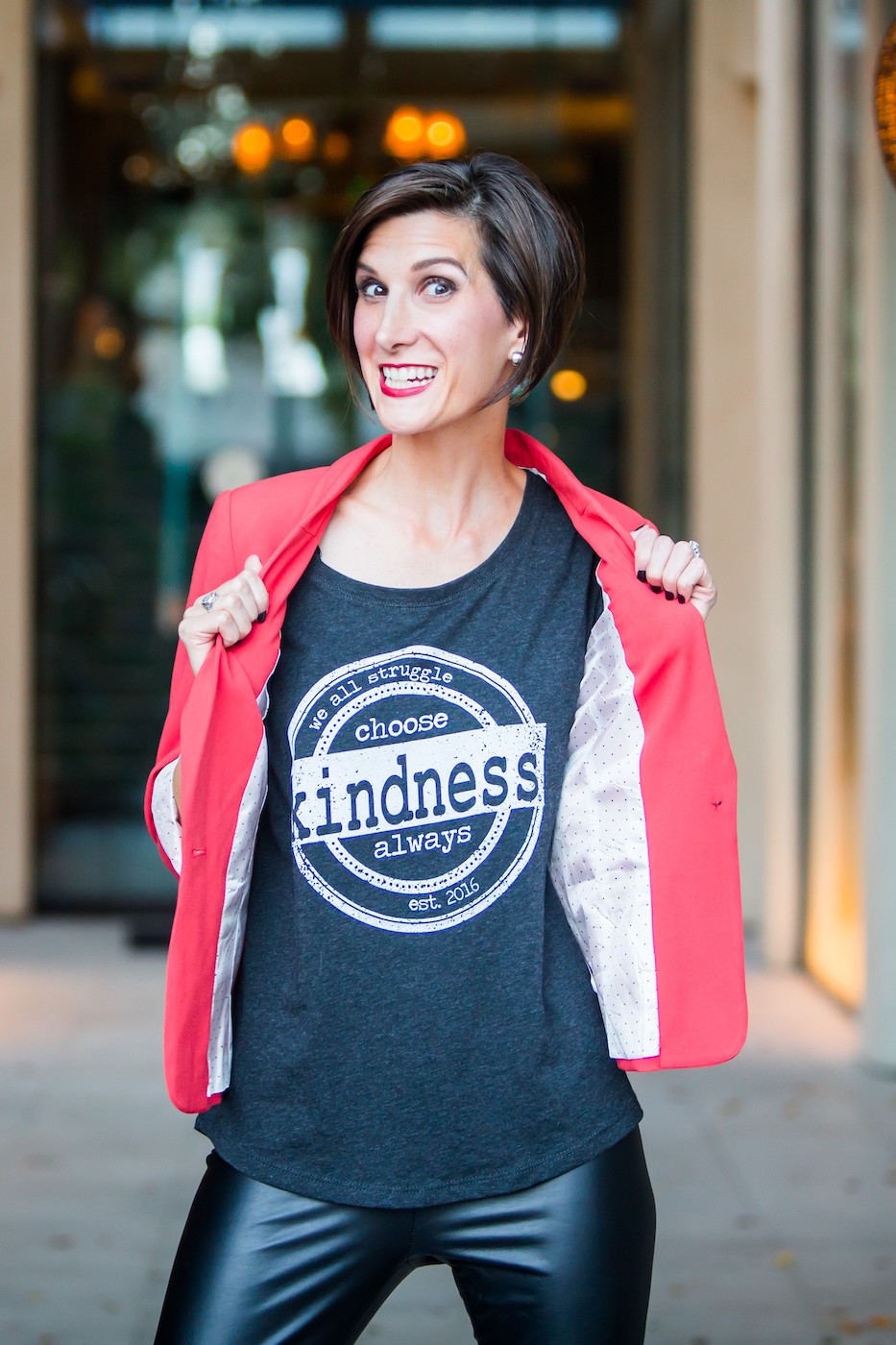 Want to See What's Really Getting in Your Way?
Enter your name and best email to access your FREE on-demand Immunity to Change Mapping Workshop